Ever wondered what would have happened if you owned a startup? Ever felt the rush of ideas but lack of money in your pocket? Have you ever wanted to start a business but do not have a ton of startup money or time to put in developing specific skill sets? If you have nodded your head to any of these questions, then scrolling down might help you a lot! The following list contains 15 small business ideas which require a minimum investment and can be started with your existing skill sets. But the list comes with a warning that these types of businesses are not the 'Richie rich' types; instead, they bring out your inner satisfaction of being your own boss!
15. Pet Sitting
Pets are slowly taking over our private lives. With the world getting more hectic day by day, people resort to pets to deal with their daily stress. So, if a person wants to spend time with his pet, he should be aware of his pets' needs. This is where you come in. Professional pet caregivers are the ones who look after the pet's basic needs like feeding it, taking it out for a walk and playing with it while the owner is away. Pet Sitting is one of the growing industries today and can help you in balancing out your wages!
Skills required: Building up a good connection with animals is necessary, and the bridge of trust with the owner should never be broken!
14. Freelancing
It is pretty easy to get the reason behind teenagers opting out of corporate job sectors and moving into the freelancing world. You have a flexible work schedule and can earn any amount from anywhere at any time. It always helps if you have a bit of prior experience but still freelancing websites take in debutants of the field and help them grow! So, you should start applying for the jobs you are interested in immediately!
Skills Required: For being a good freelancer, you must have a passion for freelancing. Be it photography, coding or content writing; you should be passionate about it. 
13. Blogging
The internet phenomenon which started in the early 2000s is still up and running! Today the mediums of blogging have changed, and you can benefit from them. You can always create your blog at sites like WordPress or can be a part of freelancing websites that pay you for your work!
Skills Required: You must know the language of the masses to get a good outreach on your blog. Write your blogs in such a way that people connect with you!
12. Teaching/Public Speaking
With people needing motivation every day to ease out their stressed-out days, you can benefit from the same. Want to share your knowledge with others? Want to preach your ideologies to them? Take up a job like a teacher or a public speaker. You can become a tutor in the neighbourhood, or you can start public speaking at libraries and educational establishments.
Skills Required: You should be fluent with your ideologies. Know what you preach and then build up a connection with the people you preach to!
11. Consulting
There are millions of startups which look forward to consultants. Once hired, you get paid and can explore your skills to the maximum. The most significant plus point in being a consultant is that you get to train people who need your ideas. You consult them and help them grow.
Skills Required: A fluent knowledge of the field you deal with and excellent speaking skills.
10. Landscaping
Do you have a knack for gardening? Do you love the outdoors? Want to get paid for the same? Then it is time to start your neighbourhood landscaping. Design Garden Beds and pull out the weeds if necessary! Start small, and you can further expand your business.
Skills Required: Fluency in gardening and designing of garden beds.
9. Repairman
If you are good with your hands in repairing stuff, then why not make a living out of it? Repairing computer, furniture or vehicles can help you get a decent amount only if you stick towards being professional about it.
Skills Required: Having a good knowledge about the things you are going to repair.
8. Social Media Manager
The power of social media is well known today. Startups hire social media managers who can help them grow digitally. If you are fluent with branding and advertising in social media, then this is the perfect job for you! 
Skills Required: You should be active on social media and should be well versed with the tricks of the trade. 
7. Event Management
If you have the skills and passion for organizing significant events, then making a living out of it is the wisest option! You are paid a reasonable amount if you successfully manage an event, and this experience will help you a lot in future.
Skills Required: Get contacts for various requirements of the party and wisely use them. You should know how to deal with people so that you can organize a great event.
6. Tour Guide
If you see the place you are living at like the back of your hand, then why not earn money from it? If you live in a historical city, then you can become a tour guide and give a short and informative tour to people visiting it.
Skills Required: You should know the art of public engagement and should be well versed with the facts about your city.
5. Referral Services
If you know the booming business ventures, then you can quickly become a referral agent. Your job is to refer business service to people who are in search of solutions to their specific needs. You will act as a medium between the business ventures and their clients.
Skills Required: Good knowledge about rising startups.
4. Catering or Baking
If you have an interest in cooking or baking, then this is an obvious option for you. Starting as a small scale industry will require a lesser amount of investments and a more significant amount of profits. 
Skills Required: You should be well versed with the art of cooking and baking. 
3. Translator
If you know more than one language, then that has got great use, especially in the globalized society we live in today. You can provide translation services to people in need.
Skills Required: Fluent knowledge in two or more languages.
2. App tester
One of the most accessible jobs on the list, app tester is the one who tests various apps and their functioning for money. Application developers need to know about the operation of the app, and this is where you come into play.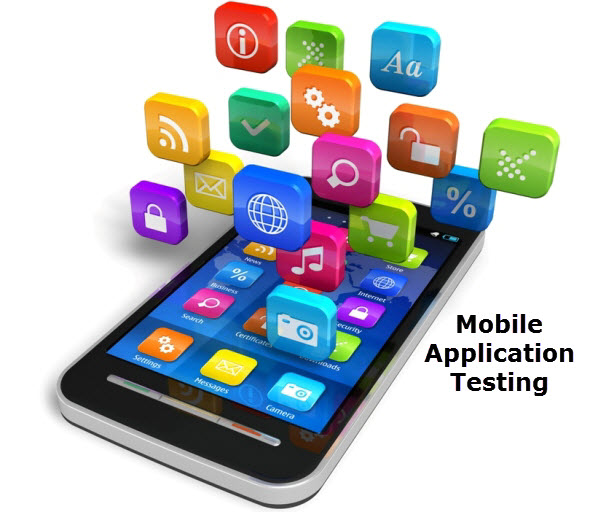 Skills Required: A smartphone. That's it! 
1. Writing product reviews
This is the same as app testing but is a little more elaborative. E-commerce websites pay money to get their product advertised and tested. You can make money by writing reviews on the products and promoting its Unique Selling Point.
Skills Required: You should know how to write creatively so that it attracts customers.
So, these were the 15 small business ideas that can help you get self-dependent. You can choose any one of them and start working upon it!  
Source: Google Images